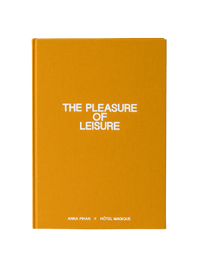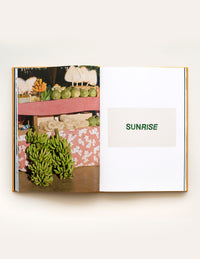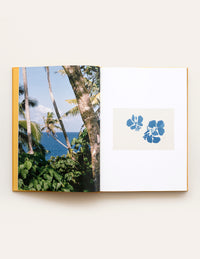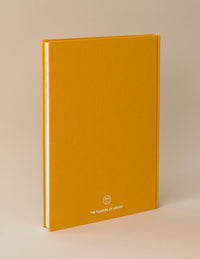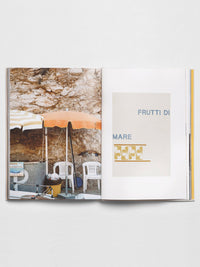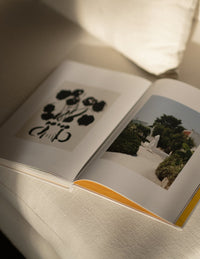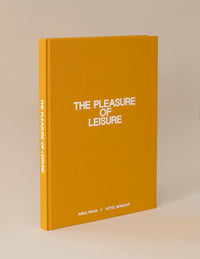 The Pleasure of Leisure - Anna Pihan x Hôtel Magique
Limited second edition reprint of The Pleasure of Leisure. Featuring a new sunny cover that harmoniously blends with the interior and leisure-filled world. Evokes limitless daydreaming - a blissful visual escape that feels like... Read more
Limited second edition reprint of The Pleasure of Leisure. Featuring a new sunny cover that harmoniously blends with the interior and leisure-filled world.

Evokes limitless daydreaming - a blissful visual escape that feels like a holiday.
Wherever you might be in the world; Samoa, Australia, and Italy are right at your fingertips, ready to be explored by your wandering eye. Drift off to faraway coastlines and leisurely moments in nature's magical colour palette.
This book is a year-long collaboration between Bali-based artist Milou Neelen and Sydney-based photographer Anna Pihan. Oceans apart they corresponded in images rather than words, creating a glowing visual story about endless leisure, bound to warm you up like a breezy sunset without a cloud in the sky.
Every book includes 4 photos and 4 illustrations in size 17 cm x 25 cm ready to be framed or gifted.
Photography by Anna Pihan
Design and illustrations by Milou Neelen of Hôtel Magique
Hardcover in sunny linen
160 pages
Size A4: H29.7cm x W21cm
ISBN 9789083131856
Printed in the Netherlands
Limited Second Edition
Shipping rates are calculated for each carrier at checkout to determine the best rates in real-time.

Orders will be shipped within 2-5 business days of placement of order through Australia Post standard shipping or a courier service, depending on item and delivery location.

International shipping is calculated in Australian dollars and does not include import duty which will be country-specific and based on delivery address. Please check your country's customs rates before purchasing. We are unable to ship some items internationally and to some destinations. We ship to most countries.
Can't find what you're after?
We can source what you need.
Get in touch