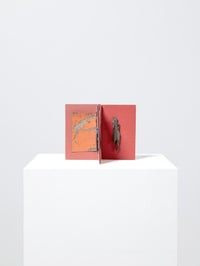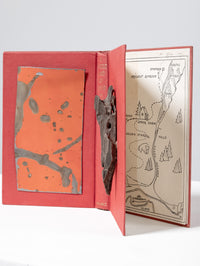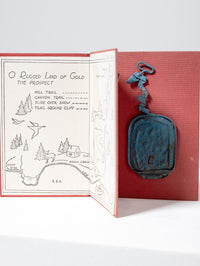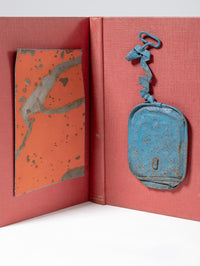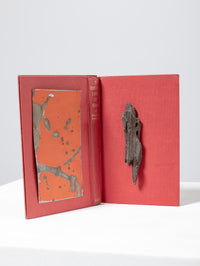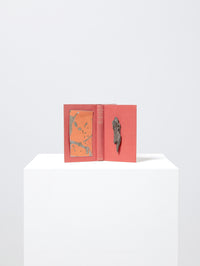 Saskia Folk O Rugged Land of Gold
O Rugged Land of Gold  Mixed Media - 20.5cm H x 28cm W Saskia Folk's 'Curiosity' series uses hard cover books as a way to display found objects collected over many years -... Read more
O Rugged Land of Gold 
Mixed Media - 20.5cm H x 28cm W
Saskia Folk's 'Curiosity' series uses hard cover books as a way to display found objects collected over many years - rocks, shells, wood and metal objects - that come together to tell a story and are presented in a new light to celebrate their colour, texture and beauty. The curation brings about contemplation of each objects' age and history, presenting a new narrative.
Local artist Saskia Folk formed these expressions in vastly different landscapes - in both the desert and the sea. With sculptural artworks constructed of found objects from the Australian and Californian deserts, Saskia explores her fascination of colours, textures, dents and fractures found in the material, and the new life it takes on as art. 

Saskia Folk's 'Curiosity' is a part of our Local Makers Art Series, featuring a catalogue of unseen work by local artists from Byron Bay.
Materials: Mixed Media
Dimensions: 20.5cm H x 28cm W
Shipping rates are calculated for each carrier at checkout to determine the best rates in real-time.

Orders will be shipped within 2-5 business days of placement of order through Australia Post standard shipping or a courier service, depending on item and delivery location.

International shipping is calculated in Australian dollars and does not include import duty which will be country-specific and based on delivery address. Please check your country's customs rates before purchasing. We are unable to ship some items internationally and to some destinations. We ship to most countries.
Can't find what you're after?
We can source what you need.
Get in touch