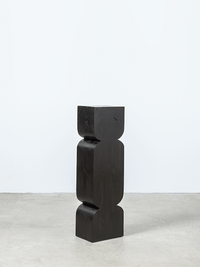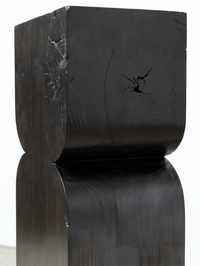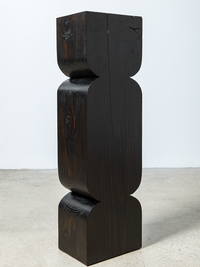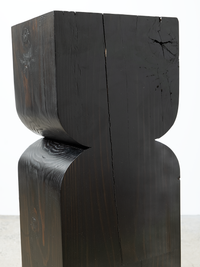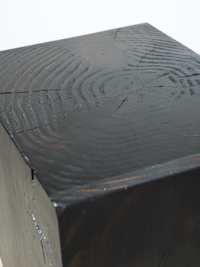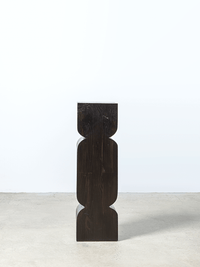 Marco Santucci Sculptural Plinth 01
Limited Edition Sculptural Plinth 01 by Marco Santucci.  Based in the Byron Hinterland, Marco Santucci is a local sculpture and painter who's practice has shifted into the realm of bespoke furniture making. With... Read more
Limited Edition Sculptural Plinth 01 by Marco Santucci. 
Based in the Byron Hinterland, Marco Santucci is a local sculpture and painter who's practice has shifted into the realm of bespoke furniture making. With a strong history in Art making, Marco's designs are striking decorative objects with clear function. 
These unique and sculptural pieces are hand made exclusively for Tigmi.
Due to the reclaimed nature of the timber used in this piece, some splitting and movement has naturally occurred. This should not affect the integrity of the piece but may require some retouching from time to time. SOLD AS IS.
Please complete the shipping enquiry form for a shipping quote as this is a heavy/fragile item that needs to be handled with care.
Materials: Reclaimed Oregon from Brisbane Wharf finished in a Japanese Black Firing technique with a Natural hard wax coating.

Dimensions: 119.5cm H x 34cm W x 26cm D
Recommended for indoor use.
We use a number of specialist logistics partners to ensure the careful handling and safe delivery of our furniture, fragile and bulky items.

Please complete the shipping enquiry form and we will provide you a shipping quote via the contact details you provide.

Shipping rates do not include import duty which will be county-specific. Please check your country's customs rates before purchasing. There are some destinations that we are unable to ship this item to.