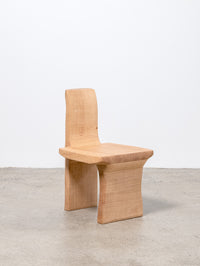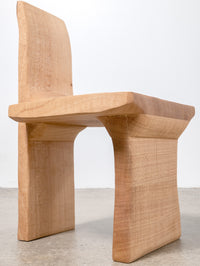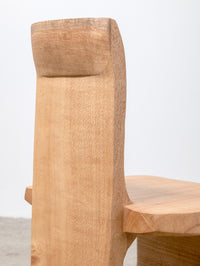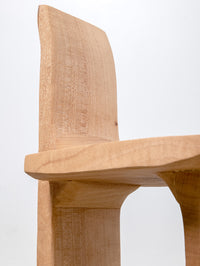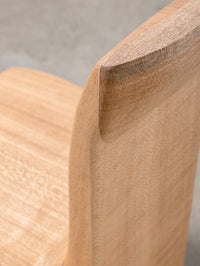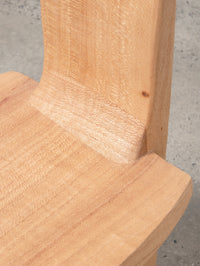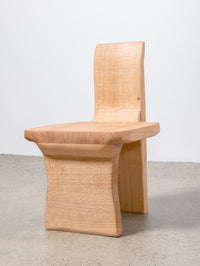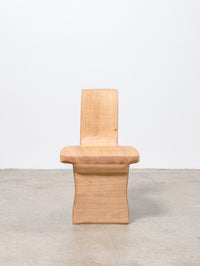 Silky Oak Stool
Special Edition Lex Williams Silky Oak Stool An adaption of one of his core collection pieces, this special edition Stool has been crafted from Silky Oak and expanded upon with angular cuts that accentuate the timber used. A sensual statement... Read more
Special Edition Lex Williams Silky Oak Stool
An adaption of one of his core collection pieces, this special edition Stool has been crafted from Silky Oak and expanded upon with angular cuts that accentuate the timber used.
A sensual statement piece, where each curve and angle celebrate the softness and uniqueness of the timber.
Lex Williams has created a collection of handmade timber pieces that combine functional and sculptural elements. With an impulsive approach to design, Lex creates spontaneous uncontrived works that reflect upon and celebrate the character of the material.
Lex Williams work is exhibiting as a part of our Local Makers Art Series, featuring a catalogue of unseen work by local artists from Byron Bay.
Please get in touch and provide your postcode for a shipping quote as this is a heavy/fragile item that needs to be handled with care.
Materials: Silky Oak

Dimensions: H69.5cm x W42cm x D42cm, SH37.5cm
Recommended for indoor use only.
We use a number of specialist logistics partners to ensure the careful handling and safe delivery of our furniture, fragile and bulky items.

Please complete the shipping enquiry form and we will provide you a shipping quote via the contact details you provide.

Shipping rates do not include import duty which will be county-specific. Please check your country's customs rates before purchasing. There are some destinations that we are unable to ship this item to.