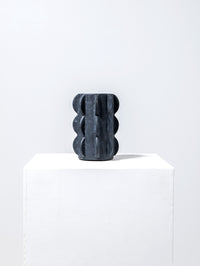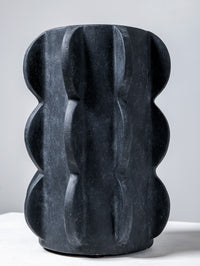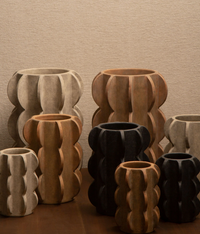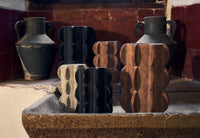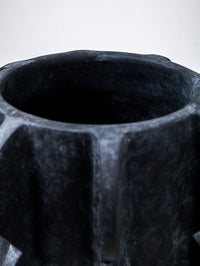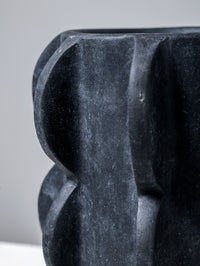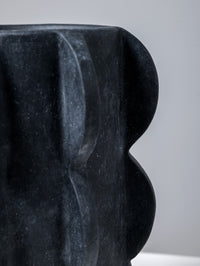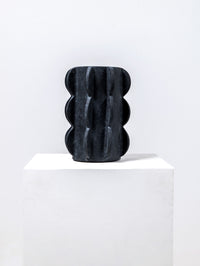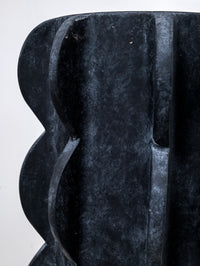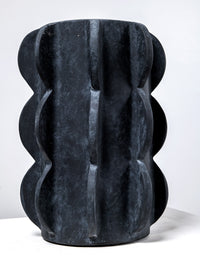 Arcissimo Vase Black
Dusty Deco Arcissimo Vase in Black.  The Dusty Deco collection takes its inspiration from historical forms, shapes and impressions which resonate through each piece. With a deep affection for historic design and architecture, the... Read more
Dusty Deco Arcissimo Vase in Black. 
The Dusty Deco collection takes its inspiration from historical forms, shapes and impressions which resonate through each piece. With a deep affection for historic design and architecture, the collection is luxurious yet raw, modern yet classical.
The Arcissimo range is a continuation of Dusty Deco's tribute to arched forms. Handmade with a waterproof matte coating, these pieces are available in a selection of sizes and shades. Reminiscent of brutalist architecture, this collection is striking as a clustered group, or individually placed. 
Materials: Ceramic - as this is a natural material, structures and shades differ slightly. This reflects the authentic handmade and unique quality of each piece. 
Dimensions: 2 sizes available. 
Small - 25cm H x 18cm ⦸
Medium - 35cm H x 25cm ⦸


Orders will be shipped within 2-5 business days of placement of order through Australia Post standard shipping or a courier service, depending on item and delivery location.
Shipping rates are calculated for each carrier at checkout to determine the best rates in real-time.
Shipping rates do not include import duty which will be county-specific. Please check your country's customs rates before purchasing.
Can't find what you're after?
We can source what you need.
Get in touch