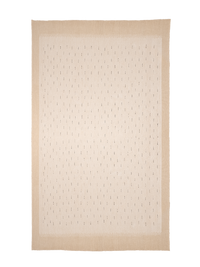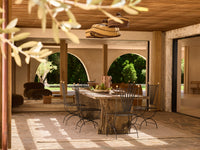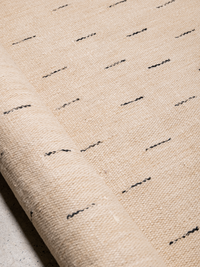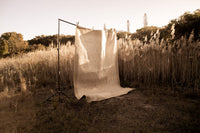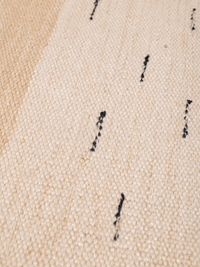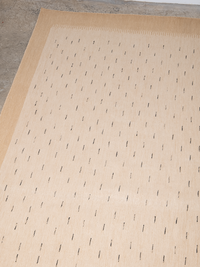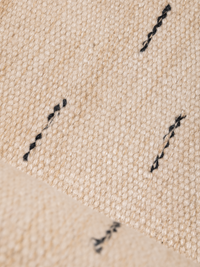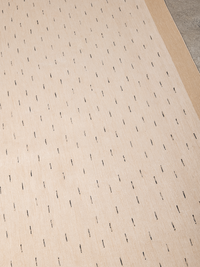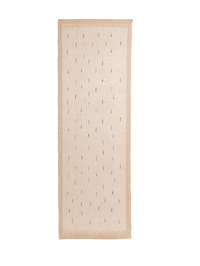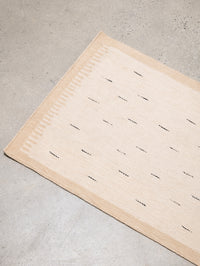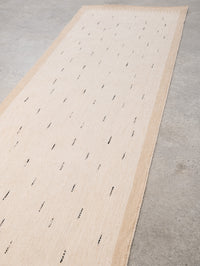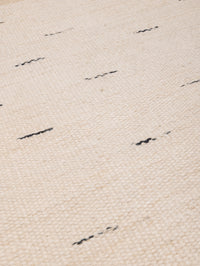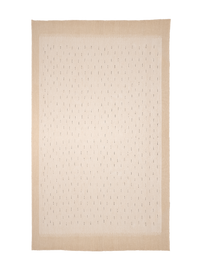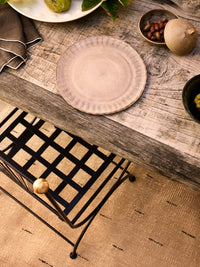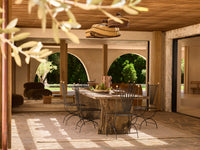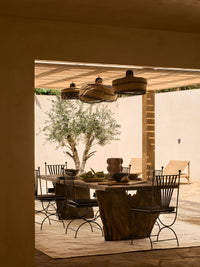 Agri 01
Agri 01 by Tigmi Agri, meaning 'field' in Latin, is a refined, yet relaxed design that embodies its name. Featuring a natural palette and soft brushstroke pattern, it appears as if sweeping overhead a field of... Read more
Agri 01 by Tigmi
Agri, meaning 'field' in Latin, is a refined, yet relaxed design that embodies its name. Featuring a natural palette and soft brushstroke pattern, it appears as if sweeping overhead a field of wheat. 
Designed with versatility and sustainability in mind, it has been crafted from 100% GRS Certified recycled PET, making use of recycled plastics dredged from the ocean and producing a beautiful soft yarn that is a sustainable material giving the luxurious look and feel of wool. Incredibly durable, this collection is suitable for both indoor and outdoor use. 
As all are handwoven, each piece will be unique with minors variations to design inherent in hand made items, and what makes your rug truly one of a kind. 
Materials: Made from 100% GRS Certified Recycled PET yarn, hand knotted PET Dhurrie

Designed in Australia and made in India.

2 year upholstered product warranty against defects.

Available in 3 sizes: 300cm x 80cm / 300cm x 220cm / 400cm x 300cm
RECYCLED PET-Yarn is a synthetic material made from recycled plastic bottles, making it an environmentally friendly alternative.
​
The material withstands water, sunlight and dirt in an extraordinary way, hence a PET yarn rug is an excellent choice for both indoor and outdoor use.
​
Wipe off spills and stains using a damp cloth, and if necessary some foamed hand detergent.
​
Frequent vacuum cleaning is recommended. Avoid powerful power heads and stiff bristle brushes as this might damage the rug.
​
If the rug is placed outdoors for longer periods of rain it needs to dry up properly in between uses. The fibers in the rug can eventually deteriorate if the rug can't dry up.
​
Carpet shedding and pilling is normal and can easily be removed by using a fabric shaver or carefully cut away with scissors.

Use a rug underlay to protect your rug and your floor. This also serves as a slip protection.

The rug is not machine washable.

Avoid pulling the rug with heavy furniture on top as this might cause damage.

We offer FREE SHIPPING AUSTRALIA-WIDE for all rug purchases. We also deliver to most international destinations.

Orders will be shipped within 2-5 business days of placement of order through a courier service, depending on delivery location. Additional fees may be charged for alternate shipping services.

REST OF WORLD
Shipping will be calculated at checkout. Our shipping costs do not include import duty which will be county-specific. Please check your country's customs rates before purchasing.
Can't find what you're after?
We can source what you need.
Get in touch