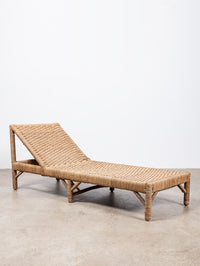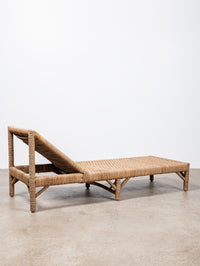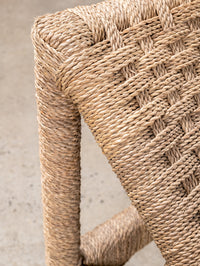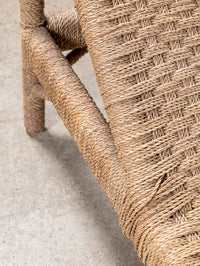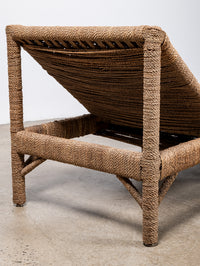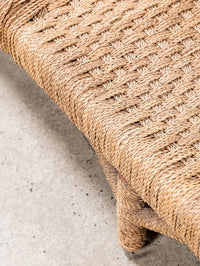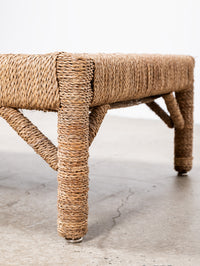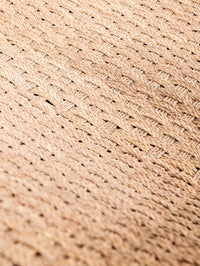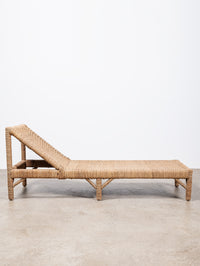 1980s Rope Lounge Chair
Circa 1980s, France. Crafted of a wooden structure, the frame has been entirely covered with braided rope. This style evokes a unique aesthetic reminiscent of the designs by Adrien Audoux and Frida Minet,... Read more
Circa 1980s, France.
Crafted of a wooden structure, the frame has been entirely covered with braided rope. This style evokes a unique aesthetic reminiscent of the designs by Adrien Audoux and Frida Minet, prominent French designers in the 1950s.
The use of braided rope as a covering for the wooden structure creates a visually striking and texturally appealing contrast, aligning with the organic and tactile qualities often found in mid-century French design.
For use as a lounger, these recline position is fixed at the optimum lounging angle. These pieces are best suited for covered spaces away from the elements but are relatively lightweight and can be easily moved.
TWO AVAILABLE. Price listed is per chair.
Please get in touch and provide your postcode for a shipping quote as this is a fragile item that needs to be handled with care.
Materials: Timber, rope

Dimensions: H72cm x W68cm x L175cm, SH31cm
All vintage outdoor furniture is suitable for patio use only. We recommend to place undercover away from sun and rain exposure.
We use a number of specialist logistics partners to ensure the careful handling and safe delivery of our furniture, fragile and bulky items.

Please provide your postcode when you contact us for a shipping quote.

Shipping rates do not include import duty which will be county-specific. Please check your country's customs rates before purchasing. There are some destinations that we are unable to ship this item to.