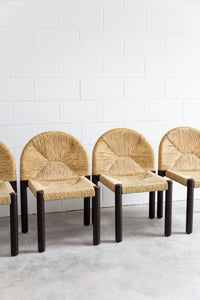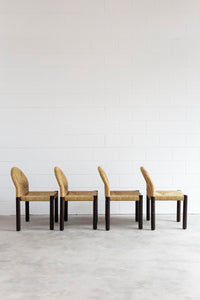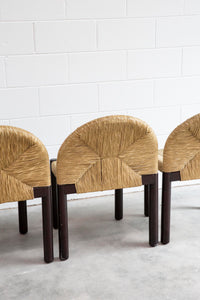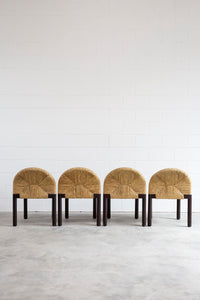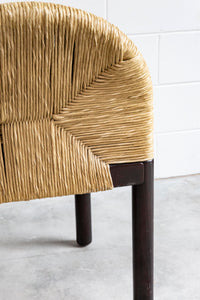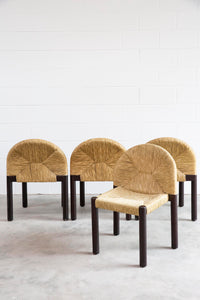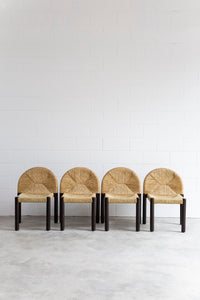 De Pas, D'Urbino & Lomazzi Dining Chair (4 Available)
Circa 1970s,Italy Timber and straw dining chairs by Italian designers De Pas, D'Urbino & Lomazzi. 4 AVAILABLE. PRICE IS PER CHAIR. Dimensions: 78cm H x 55cm W x 45cm D About the designers:... Read more
Circa 1970s,Italy
Timber and straw dining chairs by Italian designers De Pas, D'Urbino & Lomazzi.
4 AVAILABLE.
PRICE IS PER CHAIR.
Dimensions: 78cm H x 55cm W x 45cm D
About the designers:
Architect and design studio De Pas, D'Urbino & Lomazzi was founded by a trio of important Italian designers of the same name who are best known for their unconventional seating design including pop-culture icons such as the inflatable Blow and the kitschy Joe Sofa. Designing in the 1960s, 1970s and 1980s in Milan, the collective is remembered for its efforts to connect radical design with everyday life.
Please get in touch and provide your postcode for a shipping quote as this is a heavy/fragile item that needs to be handled with care.
Recommended for indoor use only.
We use a number of specialist logistics partners to ensure the careful handling and safe delivery of our furniture, fragile and bulky items.
Please provide your postcode when you contact us for a shipping quote.
Shipping rates do not include import duty which will be county-specific. Please check your country's customs rates before purchasing. There are some destinations that we are unable to ship this item to.