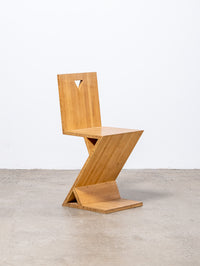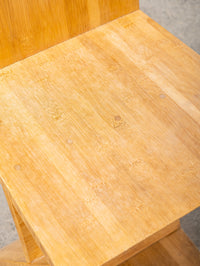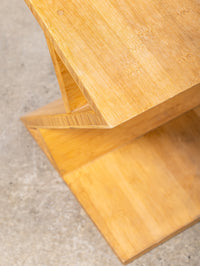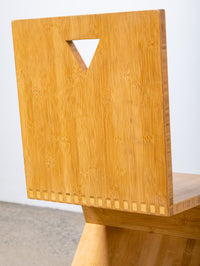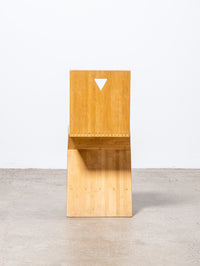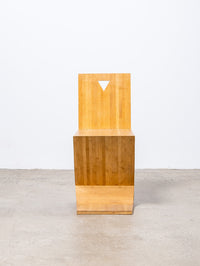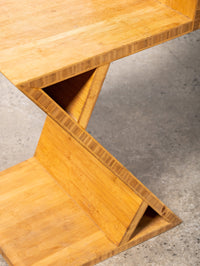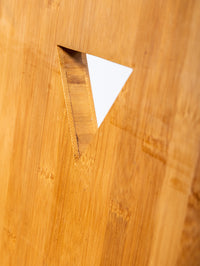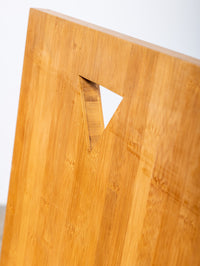 Zig Zag Chair
Zig Zag Chair by Gerrit Rietveld for Cassina, reproduction. Originally created in the early 1930s, the Zig Zag Chair showcases Rietveld's signature use of geometric forms and clean lines. Its unique construction consists... Read more
Zig Zag Chair by Gerrit Rietveld for Cassina, reproduction.
Originally created in the early 1930s, the Zig Zag Chair showcases Rietveld's signature use of geometric forms and clean lines. Its unique construction consists of four flat wooden panels, expertly assembled to create a dynamic and visually striking seating experience.
Cassina's reproduction maintains the original design integrity and craftsmanship, ensuring that every detail reflects Rietveld's vision.
With its distinctive zigzag silhouette, the Zig Zag Chair not only offers a comfortable place to sit but also serves as a sculptural work of art.
This reproduction of the Zig Zag Chair provides an opportunity to own a design classic that has stood the test of time. Its enduring appeal and historical significance make it a coveted piece for design enthusiasts and collectors alike.
ONE ONLY.
Please get in touch and provide your postcode for a shipping quote as this is a heavy/fragile item that needs to be handled with care
Materials: Timber

Dimensions: 86.5cm H x 37cm W x 39cm D, 50cm SH
Recommended for indoor use only.


We use a number of specialist logistics partners to ensure the careful handling and safe delivery of our furniture, fragile and bulky items.

Please provide your postcode when you contact us for a shipping quote.

Shipping rates do not include import duty which will be county-specific. Please check your country's customs rates before purchasing. There are some destinations that we are unable to ship this item to.