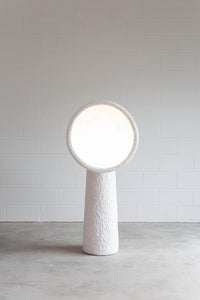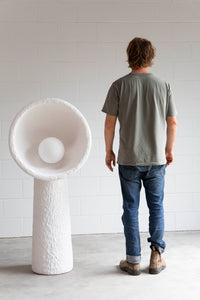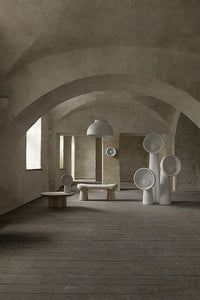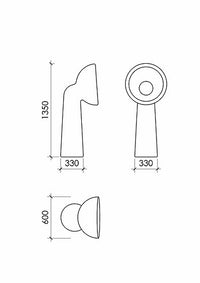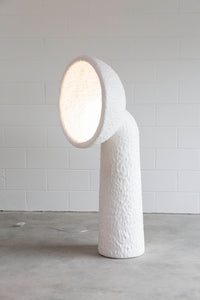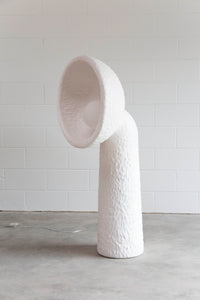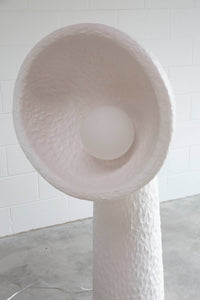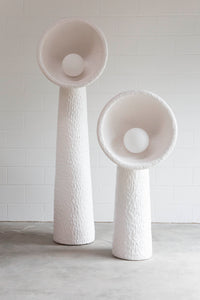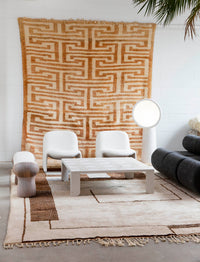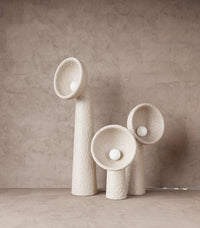 SONIAH Medium Floor Lamp
"SONIAH" means 'sunflower' in Ukrainian and is one of the symbols of Ukrainian land. SONIAH tends toward the sun, filling the space with light. It grows singly or together with other sunflowers. Shaped... Read more
"SONIAH" means 'sunflower' in Ukrainian and is one of the symbols of Ukrainian land.
SONIAH tends toward the sun, filling the space with light. It grows singly or together with other sunflowers.
Shaped by hand from blend of organic materials, SONIAH has a live tactile surface.
Designed by designer and architect Victoria Yakusha in Ukraine - FAINA is founded upon a mutual respect for nature, sustainable design and interiors that connect humans on a deeper level.
Please complete the shipping enquiry form for a shipping quote as this is a heavy/fragile item that needs to be handled with care.
Materials: FAINA'S special invention — ZTISTA material, a blend of upcycled steel, flax rubber, wood chips, cellulose, and clay all with biopolymer cover

Dimensions: H145cm x W58cm x D65cm
Comes with Australian standard plug. Includes bulb.
We use a number of specialist logistics partners to ensure the careful handling and safe delivery of our furniture, fragile and bulky items.

Please complete the shipping enquiry form and we will provide you a shipping quote via the contact details you provide.

Shipping rates do not include import duty which will be county-specific. Please check your country's customs rates before purchasing. There are some destinations that we are unable to ship this item to.