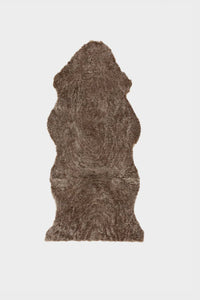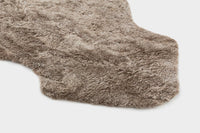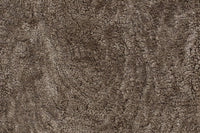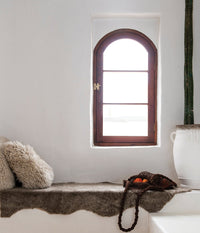 New Zealand Sheepskin - One + Half/12mm - Pisa
New Zealand Sheepskin - One + Half/12mm - Pisa New Zealand Sheepskin by Wilson & Dorset - 100% Pure New Wool Pile 12mm pile – measures approximately 130cm x 66cm.   Wilson & Dorset... Read more
New Zealand Sheepskin - One + Half/12mm - Pisa
New Zealand Sheepskin by Wilson & Dorset - 100% Pure New Wool Pile
12mm pile – measures approximately 130cm x 66cm.  
Wilson & Dorset designs are informed by whole-systems thinking. Thanks to inimitable patterns of nature, each piece is unique.
12mm pile – measures approximately 130cm x 66cm.

Why Wool?

Natural – Wool is a 100% natural fibre, free of the petro-chemicals found in synthetics.

Eco-friendly – Grown under sustainable farming conditions, we take care of our environment.

Stain Resistant – Natural wool fibres repel stains, dirt and dust, and are easy to clean.

Natural Insulator – The natural properties of sheepskin provide insulation, regulate temperature and absorb sound.

Enduring – Sheepskin is durable and will stand the test of time, ageing gracefully like your favourite leather sofa.

Biodegradable – At the end of its useful life, wool can be returned to the soil, where it decomposes naturally.
Shipping rates are calculated for each carrier at checkout to determine the best rates in real-time.

Orders will be shipped within 2-5 business days of placement of order through Australia Post standard shipping or a courier service, depending on item and delivery location.

International shipping is calculated in Australian dollars and does not include import duty which will be country-specific and based on delivery address. Please check your country's customs rates before purchasing. We are unable to ship some items internationally and to some destinations. We ship to most countries.
Can't find what you're after?
We can source what you need.
Get in touch