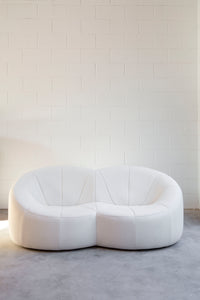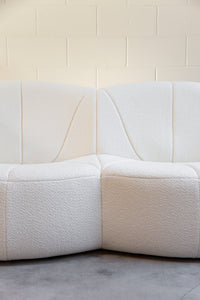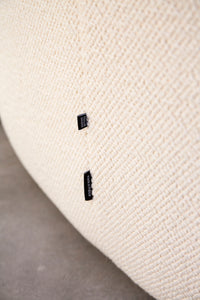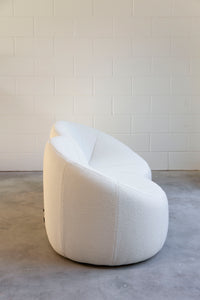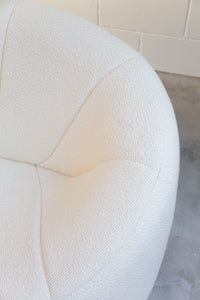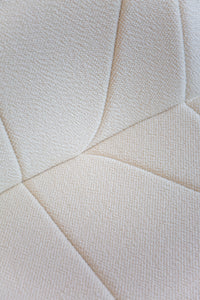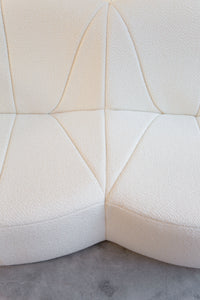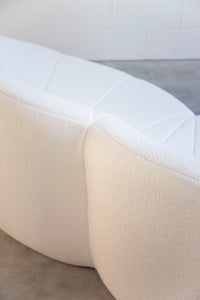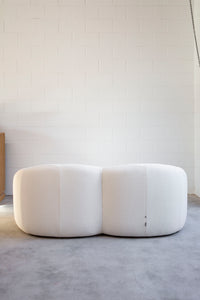 Pierre Paulin Pumpkin Sofa
Pierre Paulin Pumpkin Sofa for Ligne Roset, 2008. This vintage piece has been lovingly reupholstered in wool boucle with original markings. Designed in 1960s by Paulin specially for the redo of the president's Élysée Palace... Read more
Pierre Paulin Pumpkin Sofa for Ligne Roset, 2008. This vintage piece has been lovingly reupholstered in wool boucle with original markings.
Designed in 1960s by Paulin specially for the redo of the president's Élysée Palace apartment in France, the Pumpkin is an iconic piece of Pierre Paulin's avant-garde Alpha collection. Reimagined in 2007, Paulin tweaked the design for Ligne Roset after gaining cult following in the early 2000s.
Dimensions: 180cm W x 85cm D x 70cm H
Please get in touch and provide your postcode for a shipping quote as this is a heavy/fragile item that needs to be handled with care.
Recommended for indoor use only.
We use a number of specialist logistics partners to ensure the careful handling and safe delivery of our furniture, fragile and bulky items.
Please provide your postcode when you contact us for a shipping quote.
Shipping rates do not include import duty which will be county-specific. Please check your country's customs rates before purchasing. There are some destinations that we are unable to ship this item to.