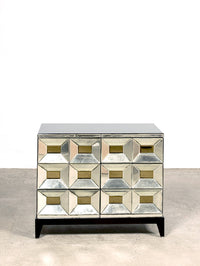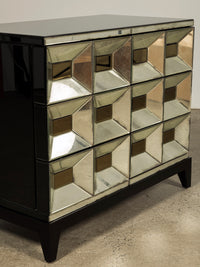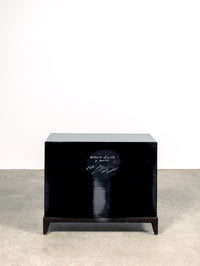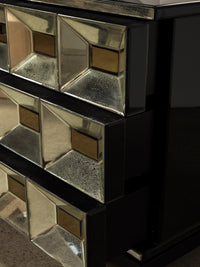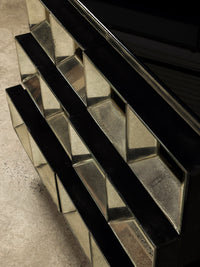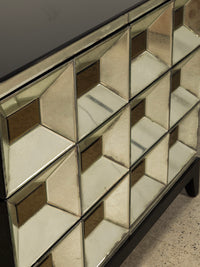 Olivier de Schrijver Cabinet
Olivier de Schrijver 'Limited Edition Gold' Cabinet Edition 2/8  Stunning Mirrored Cabinet by Belgian designer, Olivier de Schrijver. This cabinet features square mirror paneling adjoined with a beautiful patina present across the mirrored... Read more
Olivier de Schrijver 'Limited Edition Gold' Cabinet Edition 2/8

 Stunning Mirrored Cabinet by Belgian designer, Olivier de Schrijver.
This cabinet features square mirror paneling adjoined with a beautiful patina present across the mirrored surfaces consistent with age.
The cabinet has 6 push-to-open drawers lined with a midnight Black velvet, creating a sense of precious luxury.
An incredible piece from an iconic designer, this cabinet is in excellent Vintage condition.
Circa 1958 
Please complete the shipping enquiry form for a shipping quote as this is a heavy/fragile item that needs to be handled with care.
Recommended for indoor use only.
We use a number of specialist logistics partners to ensure the careful handling and safe delivery of our furniture, fragile and bulky items.

Please complete the shipping enquiry form and we will provide you a shipping quote via the contact details you provide.

Shipping rates do not include import duty which will be county-specific. Please check your country's customs rates before purchasing. There are some destinations that we are unable to ship this item to.