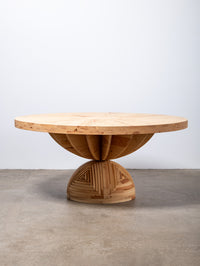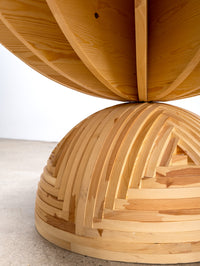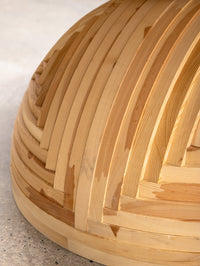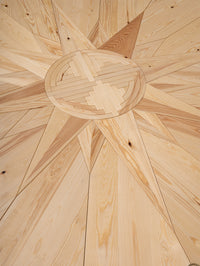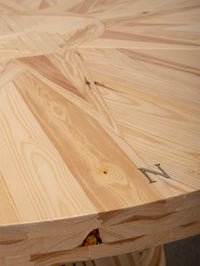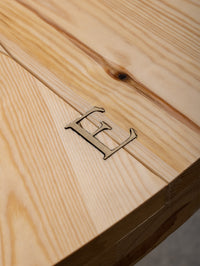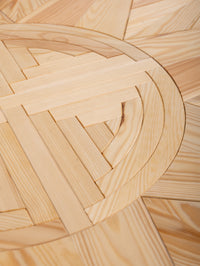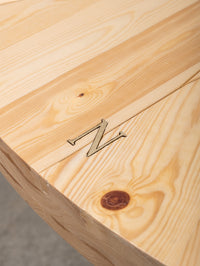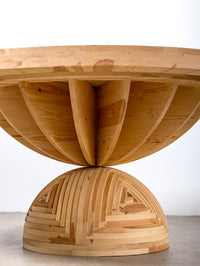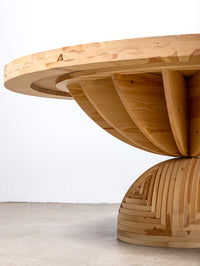 Mario Ceroli Dining Table
Mario Ceroli 'Rosa Dei Venti' Table for Poltronova, a contemporary piece designed in the 1970s and still being produced today. Most famous as one of the protagonists of the Arte Povera (an Italian... Read more
Mario Ceroli 'Rosa Dei Venti' Table for Poltronova, a contemporary piece designed in the 1970s and still being produced today.
Most famous as one of the protagonists of the Arte Povera (an Italian art group active in the 1960s), Mario Ceroli's is work characterised by the use of wood in may shapes and types. 

Crafted with meticulous attention to detail, this table is a true work of art. The 'Rosa Dei Venti' Table takes its name from the Italian term for "compass rose", symbolising exploration and a sense of direction. The table top features the inlay of a compass and the four vertices of North, South, East and West.
The base of the table is composed of interlocking wooden elements, forming an intricate lattice-like structure that exudes a sense of lightness and fluidity. The carefully crafted curves and angles create a visual rhythm, capturing the eye and inviting closer inspection.
As a collectible piece of furniture, the Mario Ceroli 'Rosa Dei Venti' Table represents a unique opportunity to own a true icon of Italian design history. It embodies the spirit of the 1970s, a time of artistic exploration and boundary-pushing creativity.

ONE ONLY.
Please get in touch and provide your postcode for a shipping quote as this is a heavy/fragile item that needs to be handled with care

Materials: Russian Pine

Dimensions: 75cm H x 163cm ø
Recommended for indoor use only.


We use a number of specialist logistics partners to ensure the careful handling and safe delivery of our furniture, fragile and bulky items.

Please provide your postcode when you contact us for a shipping quote.

Shipping rates do not include import duty which will be county-specific. Please check your country's customs rates before purchasing. There are some destinations that we are unable to ship this item to.