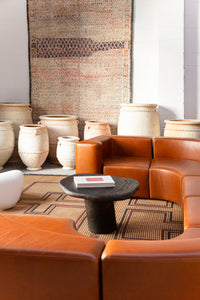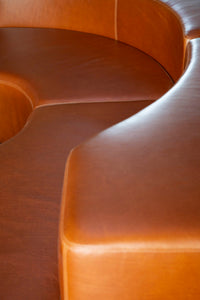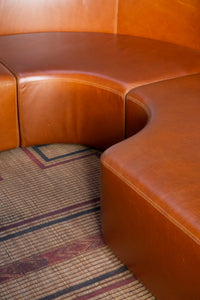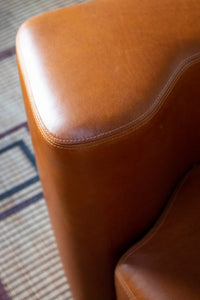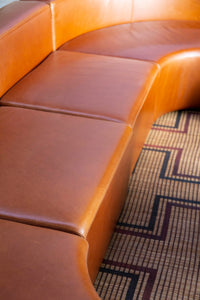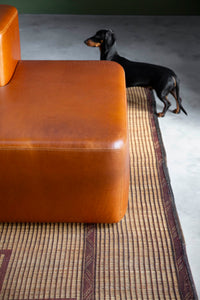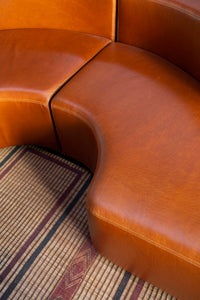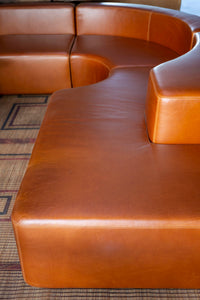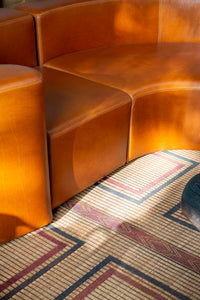 Ennio Chiggio Sofa
Rare vintage Environ One Sofa by Ennio Chiggio for Nikol International 1970s. This voluptuous and large-scale modular sofa creates the feeling of a room inside a room. Made up of six pieces, there are... Read more
Rare vintage Environ One Sofa by Ennio Chiggio for Nikol International 1970s.
This voluptuous and large-scale modular sofa creates the feeling of a room inside a room. Made up of six pieces, there are multiple ways to conform.
Reupholstered in European tan leather.
Dimensions (overall): 58cm H, 292cm W x 242cm D, Seat Height 36cm
Please get in touch and provide your postcode for a shipping quote as this is a heavy/fragile item that needs to be handled with care.
Recommended for indoor use only.
We use a number of specialist logistics partners to ensure the careful handling and safe delivery of our furniture, fragile and bulky items.
Please provide your postcode when you contact us for a shipping quote.
Shipping rates do not include import duty which will be county-specific. Please check your country's customs rates before purchasing. There are some destinations that we are unable to ship this item to.