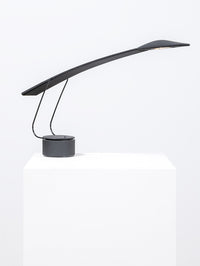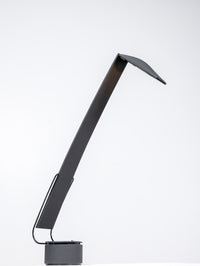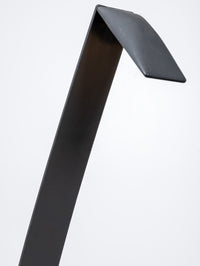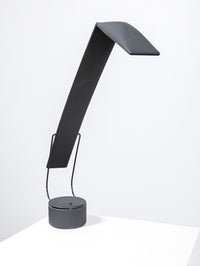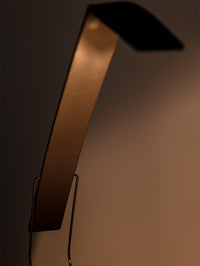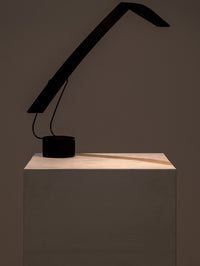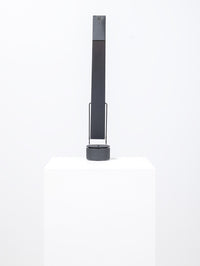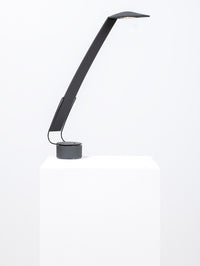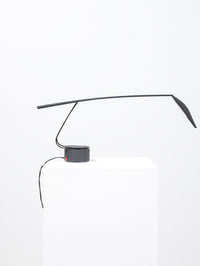 Dove Desk Lamp
Made in Italy, 1980s. Authentic Italian Dove Desk Lamp, designed by Mario Barbaglia and Marco Colombo for PAF Studio. Black in colour, the design features an adjustable head and neck that moves up... Read more
Made in Italy, 1980s.
Authentic Italian Dove Desk Lamp, designed by Mario Barbaglia and Marco Colombo for PAF Studio.
Black in colour, the design features an adjustable head and neck that moves up and down supported on two wire legs connected to& a weighted, round rotating base.
Makers mark at base.
Designed to provide optimal lighting for workspaces, the Dove Desk Lamp offers both functionality and beauty. Its adjustable hood allows you to direct light precisely where you need it, making it ideal for reading, writing, or any task that requires focused illumination. The combination of form and function ensures that the lamp not only enhances your workspace but also adds a touch of elegance to your interior.
ONE ONLY.
Please get in touch and provide your postcode for a shipping quote as this is a heavy/fragile item that needs to be handled with care.
Dimensions: H93cm x W12cm

European electrical fitting has been changed to Australian Standard plug and tag & tested to AS/NZS 3760.
Recommended for indoor use only.
We use a number of specialist logistics partners to ensure the careful handling and safe delivery of our furniture, fragile and bulky items.

Please provide your postcode when you contact us for a shipping quote.

Shipping rates do not include import duty which will be county-specific. Please check your country's customs rates before purchasing. There are some destinations that we are unable to ship this item to.