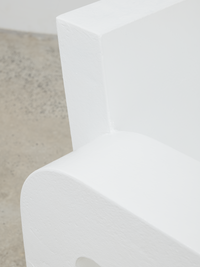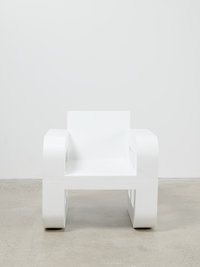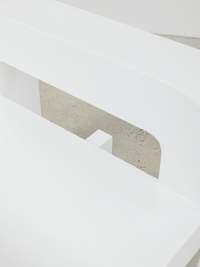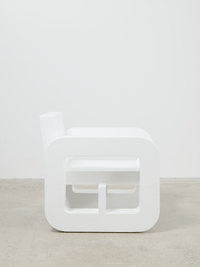 Brutalist Architect Armchair
Italian designed armchair in the Brutalist Architectural style, 1980s. Crafted from fibreglass, this statement chair is both robust and lightweight.  The raw, utilitarian design showcases the key characteristics of Brutalist architecture -  an aesthetic and functional piece... Read more
Italian designed armchair in the Brutalist Architectural style, 1980s.
Crafted from fibreglass, this statement chair is both robust and lightweight.  The raw, utilitarian design showcases the key characteristics of Brutalist architecture -  an aesthetic and functional piece for the modern home. 
Price is per chair.
Please complete the shipping enquiry form for a shipping quote as this is a heavy/fragile item that needs to be handled with care.
Materials: Fiberglass

Dimensions: 81cm H x 79.5cm W x 68.5cm D, 41cm SH
Suitable for indoor or outdoor use.

All vintage outdoor furniture is suitable for patio use only. We recommend to place undercover away from sun and rain exposure
We use a number of specialist logistics partners to ensure the careful handling and safe delivery of our furniture, fragile and bulky items.

Please complete the shipping enquiry form and we will provide you a shipping quote via the contact details you provide.

Shipping rates do not include import duty which will be county-specific. Please check your country's customs rates before purchasing. There are some destinations that we are unable to ship this item to.