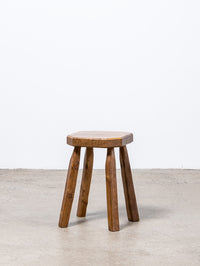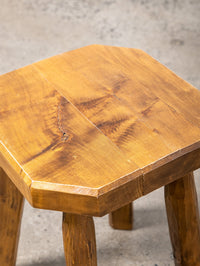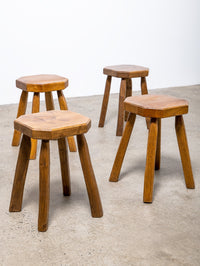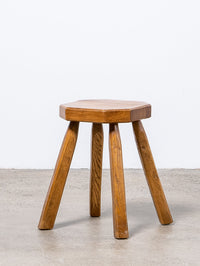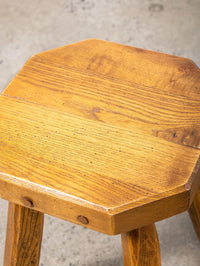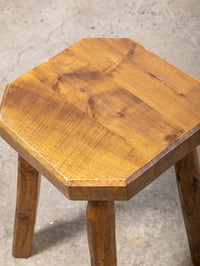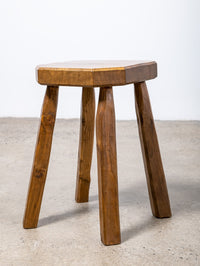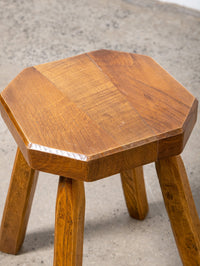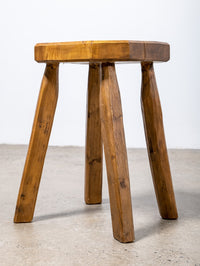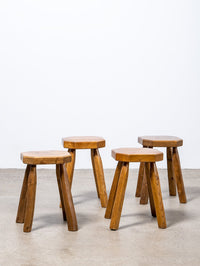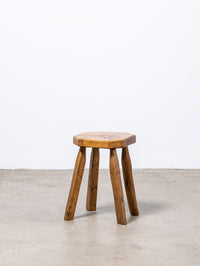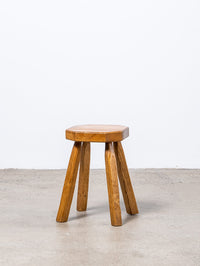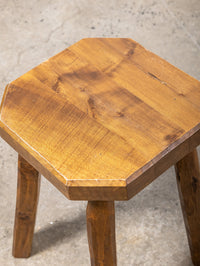 DEMO PRODUCT Product Name Drawer
Crafted in France during the 1950s, these versatile pieces showcase the timeless beauty and functionality of mid-century design. Made entirely from solid oak, each stool features a sturdy four-legged base and an octagonal... Read more
Crafted in France during the 1950s, these versatile pieces showcase the timeless beauty and functionality of mid-century design. Made entirely from solid oak, each stool features a sturdy four-legged base and an octagonal seat, reflecting the elegant simplicity of the era.
The solid oak construction ensures the durability and strength of these stools, making them suitable for various purposes. They are perfectly sized for use as side tables, bedside tables, pedestal tables, or as functional and stylish seating options.
4 AVAILABLE. Price listed is per individual piece.
Please get in touch and provide your postcode for a shipping quote as this is a heavy/fragile item that needs to be handled with care
Materials: Oak

Dimensions (approx): 47cm H x 30cm W x 30cm D
Recommended for indoor use only.


We use a number of specialist logistics partners to ensure the careful handling and safe delivery of our furniture, fragile and bulky items.

Please provide your postcode when you contact us for a shipping quote.

Shipping rates do not include import duty which will be county-specific. Please check your country's customs rates before purchasing. There are some destinations that we are unable to ship this item to.