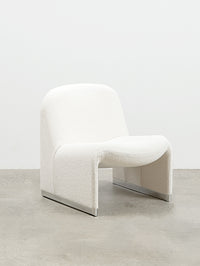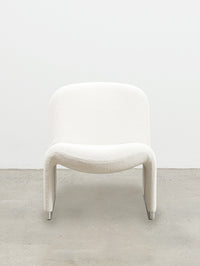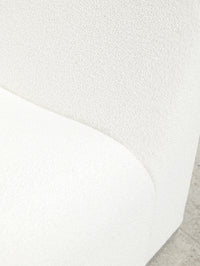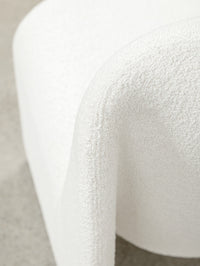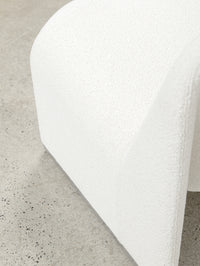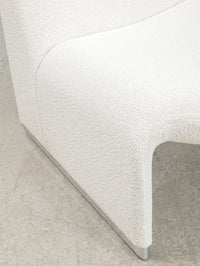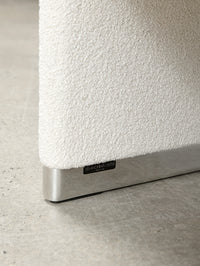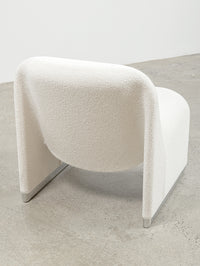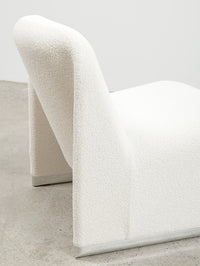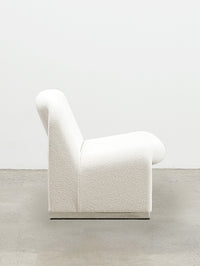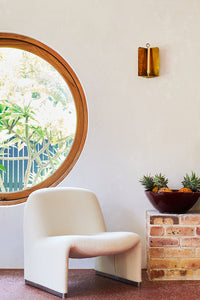 Alky Chair w/ Boucle Upholstery
The Alky Chair, designed by Giancarlo Piretti for Anonima Castelli in the 1970s, is an iconic piece of design history carried into contemporary spaces.  A multifunctional armchair, perfectly combining comfort, design and modularity.... Read more
The Alky Chair, designed by Giancarlo Piretti for Anonima Castelli in the 1970s, is an iconic piece of design history carried into contemporary spaces. 

A multifunctional armchair, perfectly combining comfort, design and modularity.

Now available at Tigmi direct from the Italian manufacturer, we have a limited number of new Alky Chairs available for immediate delivery in Meringue boucle - a beautiful soft white wool blend fabric.
Price is per chair.
Please complete the shipping enquiry form for a shipping quote as this is a heavy/fragile item that needs to be handled with care.
___
About Giancarlo Piretti:
Italian interior and industrial designer Giancarlo Piretti was born in 1940 in Bologna. He obtained his teaching degree in drawing at the Art Institute of Bologna (dates unknown), and continued his studies at the Academy of Fine Arts in Bologna in 1960. After studying fine arts at the academy in Bologna, he started working as interior designer for Anonima Castelli, designing products for both home and office use, as well as for the community. In 1969 he conceived the Plia chair, one of the company's all-time landmarks, an iconic example of Italian design. Over the years he was awarded the "compasso d'oro adi" twice. 
Dimensions: H75cm x W66cm x D84cm, SH42cm
Recommended for indoor use only.
We use a number of specialist logistics partners to ensure the careful handling and safe delivery of our furniture, fragile and bulky items.

Please complete the shipping enquiry form and we will provide you a shipping quote via the contact details you provide.

Shipping rates do not include import duty which will be county-specific. Please check your country's customs rates before purchasing. There are some destinations that we are unable to ship this item to.